Verbalize Now offers online English classes for business and technology, developed especially for you.
Learn anywhere with lessons and materiais focused on your objectives.
If you want to advance in the job market, speaking English is more important than ever. our experienced teachers will help you improve your business English abilities so you can achieve your professional goals and we guarantee you will have fun in the process.
Personalized
Learning
Our individual classes are personalized for each student's exclusive needs.
100% Online
English Classes
Our live, online classes are offered at flexible times.
Learn
With Friends
We offer plan for up to six people from your company or circle of friends. We've made online English classes easy and fun!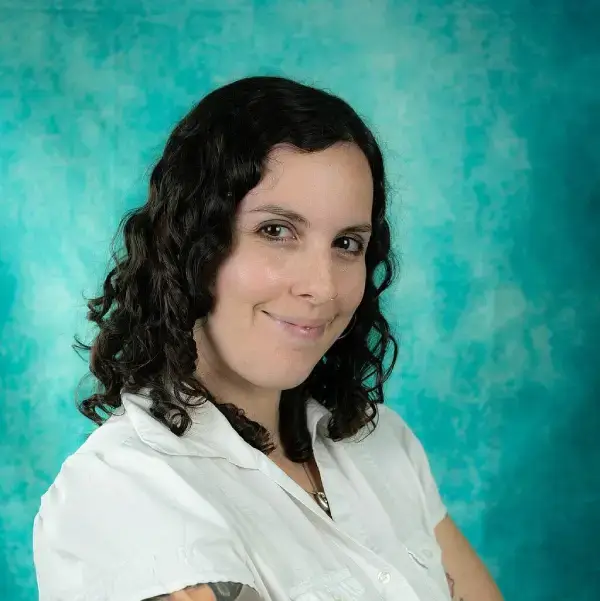 We've made online English classes easy and fun.
Verbalize Now is not a typical online business English school. Our objective is simple: to help professionals compete for the best tech jobs anywhere in the world. If you need help preparing for an interview with a company that speaks English, or simply want to develop the confidence you need to participate in the hiring process, we're here to help.
We will build an online English course especially for you.
Whatever you need, we can make it happen.
English Classes and Mentorships
We offer online English classes that will help you achieve your professional goals. On top of that, we also offer mentorships for professionals who are seeking opportunities abroad.
English for Business and Technology
We offer English courses focused on what you need to work in an international company. We help you improve the specific communication of every field in tecnhology.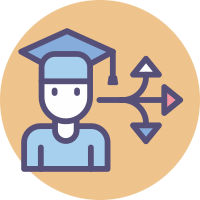 We're Focused on Results
We track our students' progress, identify their points of improvement, and adjust our flexible curriculum to provide them with more support.
Want to know more about our online English classes?
Our online English classes are delivered by teachers who have as much experience in education as they do in the coorporate world. Their main objective is to perfect your English abilities and help you launch your career. Begin your English journey by getting to know what Verbalize Now is all about.
Personalized Courses for Companies
When dealing with the international market, your employees are going to need strong business English skills. Verbalize Now offers special online business English courses that will prepare your business for the international stage.
What are students are saying
Our proudest accomplishment is helping our students succeed.
I didn't know the basics of the English language well. I always found it very difficult and complex. But the great reality is that it lacked effort on my part. Coincidentally, when I decided to study more, Verbalize Now crossed my path through a testimonial that a colleague of mine gave about the school. And for sure, the best thing I'm doing is studying with Verbalize Now. The teachers are very qualified, and these 5 months of studies are being fantastic. My suggestion is: If you are afraid of learning the language, put that fear in the hands of Verbalize Now and let them guide you.
"Having found Thalita and Ryan proved to be a great surprise. I've found a new job that requires me to communicate with an international team in English, and the classes have given me the confidence I need to communicate well. The classes go beyond grammar rules; we talk about culture too, and I have the opportunity to practice topics that help me gain confidence. I recommend Verbalize Now to everyone!"
"After I started having classes at Verbalize Now, I felt like my English evolved a lot. I started feeling more confident to pursue my dream of working remotely as a programmer for companies overseas. Besides, the individual and group classes that Verbalize Now provides have improved my listening and speaking skills."
Our individual classes are customized and personalized to suit your lifestyle, schedule and professional goals.
We offer conversation classes for groups of up to 6 people. Each group has a different theme and classes have a fixed schedule.

For more information about individual or group classes, contact us!
04 group conversation classes per month

Access to our exclusive platform
Standard
Set yourself up for success
Up to 12 group conversation lessons per month

Each group has a different theme

Access to our exclusive platform
04 individual classes per month

Up to 04 group conversation lessons per month

Flexible scheduling for individual classes

Access our exclusive WhatsApp Q&A channel

Access our exclusive live webinars

Access to our exclusive platform
A Verbalize Now oferece mentoria em grupo esporadicamente!
If you are interested in joining us, fill the form and we will be in touch!
Frequently Asked Questions
Nós fazemos uma avaliação para identificar quais são seus objetivos profissionais e quais são as lacunas que faltam ser preenchidas na sua comunicação para que você possa atingir seus objetivos. Nós adaptamos a metodologia ágil para o ensino de inglês então nosso objetivo é ir direto ao ponto e adaptar as aulas de acordo com a sua necessidade, desempenho e com novos objetivos que possam surgir ao longo do curso. Todas as aulas, independente do pacote e do nível, são focadas em conversação e em melhorar a comunicação. Nosso objetivo é ajudar nossos alunos a se comunicarem em inglês em uma empresa internacional de forma clara e eficaz. 
Atualmente, empregamos professores dos Estados Unidos e do Brasil. Todos os nossos professores brasileiros são proficientes em inglês (assim como em outros idiomas) e são educadores altamente qualificados com diversas formações profissionais e experiência vivendo e trabalhando no exterior. 
As aulas individuais servem para que você possa aprimorar pontos específicos e peculiares que você necessite. As aulas em grupo são para colocar em prática o inglês, conhecer outros alunos e trocar experiências, além de fazer um networking. 
For more frequently asked questions 
Check out our blog! Every week, we provide useful tips that can improve your English, written by native English speakers.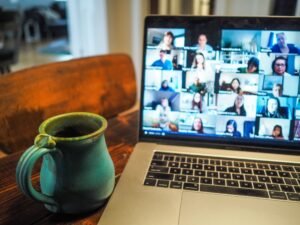 English
Let's start this blog with a confession: I am an introvert. Now that I'm a full-time remote professional, it's safe to say that nothing motivated
Read More »