Even if you're confident about your business English abilities, you're not getting an awesome new job without a well-crafted resume. One often overlooked part of a well-crafted resume is the professional summary. Professional summaries have become more important in the last few years, so there's no reason for you not to include one.
Imagine a professional summary as an elevator pitch. You have a very limited amount of space to "sell" your professional qualifications— only a couple sentences, specifically.
Before we take a look at how to create one, let's learn why they've become a critical part of a winning resume.
Professional Summaries are Versatile
In short, a professional summary is an easy way for a hiring manager to see if you meet the basic requirements for the job they need to fill. A good one will make them want to keep reading your resume so they can learn about your tech stack, experience, and language skills.
In addition, a professional summary can help you on other platforms. For example, if you can write a professional summary, you can also write a LinkedIn about section. If you can do that, then you can easily answer that super common interview question "tell me about your professional experience," or network with a hiring manager if you happen to meet one. After all, they're all created from the same professional story— yours! This makes a professional summary highly versatile. Once you sit down and identify what your professional "greatest hits" are, it makes it easy to shrink or expand them to fit other platforms.
Boost Your Keyword Usage
These days, it's more important than ever to include relevant keywords on your resume. More often than not, an applicant tracking system (or ATS) will scan your resume before a set of human eyes do. And since 70% of resumes fail the ATS scan, it's important you write your resume with the ATS in mind.
For tips on which keywords to include in the professional summary (and the resume as a whole,) look closely at the job description. Here's an example from a job posting that seeks a front-end developer:
Experience developing applications with JavaScript ES2015, TypeScript, HTML5, SCSS.
Strong programming skills
Knowledge in front-end frameworks ( AngularX, React, Vue.JS)
Knowledge of JavaScript ecosystem (Webpack, Node, Karma, Jasmine, etc.)
Putting focus on code quality, cleanliness and robustness
If you've got JavaScript skills, you better be mentioning the bolded key words you see in the post if you're sending this company a resume! In addition, make a point to show that you check the other boxes as well. For example, if the posting mentions code quality, make sure to mention your commitment to code quality in your work experience, summary, and cover letter.
Stuff You Should Include
The professional summary doesn't need to be long, but there are several things it should always include:
The job title that "sums you up professionally," with important keywords included.
A quick overview of your experience.
One or two adjectives that describe your work ethic or professional ideology.
The ideal job you want, and the industry want it to be in.
Usually, professional summaries go right at the top of your resume, but for the creative, there are lots of possibilities. However, for a common example of how professional summaries look and where they go, take a look at the example below: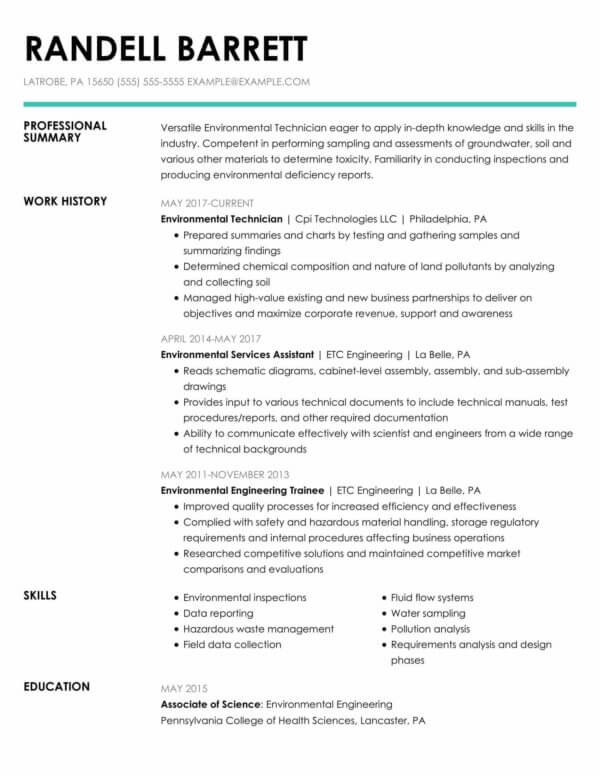 Note that the professional summary is clearly labelled, just like every other section.
What You Don't Need to Include
Leave personal details, fun facts, and hobbies out of it. The hiring manager does not care about your dog, and neither will the ATS.
The professional summary is not the time to talk about the things you need to improve, like your business English! Remember: you are selling yourself.
Avoid "I." Instead of saying "I am a skilled and innovative product designer with 5 years of experience," just say "Skilled and innovative product designer with 5 years of experience." This will help you keep it short, clean, and professional.
Verbalize Now Can Help You Navigate the Hiring Process
Navigating the hiring experience at an English-speaking company can be overwhelming. Lots of online English schools can teach you the basics, but Verbalize Now can take your further than grammar and vocabulary. We offer job interview preparation, resume coaching, charisma training, and advanced conversation practice with highly experienced native speakers. We can make good English speakers great, and great ones exceptional. Contact us via WhatsApp today if you're interested in a free consultation class!